Russia Holiday Tours from Dubai
Сome to Russia for Weekend!
Go to Russia on a holiday with our tour package! Submerge yourself into the country's deep and intricate culture, visit historical sites, and enjoy the natural beauty of Russia.
Travelling from Dubai to Russia has never been so easy as it is now. Long gone are the days of hectic attempts to get one's paper right – nowadays, we do it for you! Thus, you can go on a trip with no difficulty.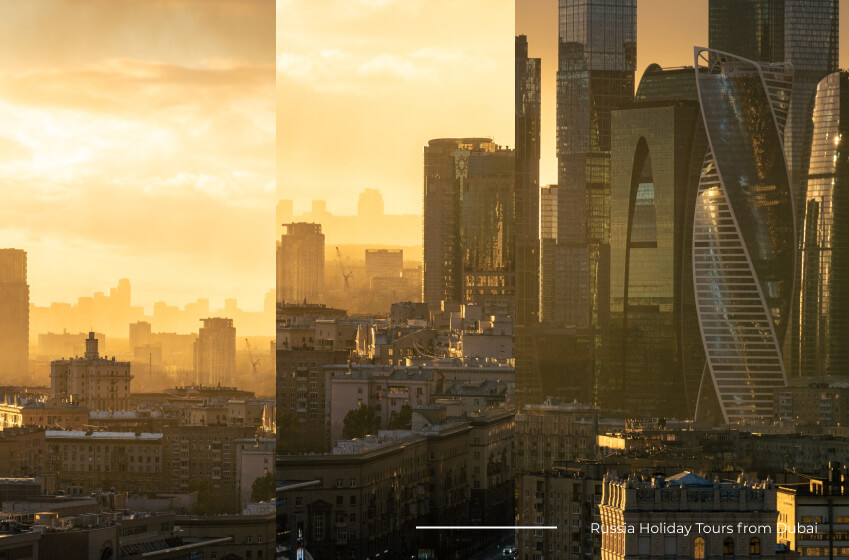 ---
We offer you travel packages that will allow you to enjoy Russian culture and traditions to the fullest extent.
Among them are the following options:
---
Tours to Moscow
Visit the largest city in the Russian Federation and one of the largest in the world and come to spend a weekend there. You will see the famous Red Square, walk into the Kremlin, appreciate museums and expositions, admire both the newest high-tech buildings and classical architecture from the previous centuries. Moscow is a city that will not leave you disappointed!
St. Petersburg holiday packages (tourism packages)
Formerly the capital of the Russian Empire, St. Petersburg still remains the most important city in Russia to this day, second only to Moscow. This tour is a good fit for those romantically-minded, as St. Petersburg is much less busy than the modern capital. Its thick and grandiose mood will surely inspire artists and all lovers of beauty in general. Travel across the canals and visit some of the best museums in the world.

Special offer: if you go to St. Petersburg anytime from June 11 to July 4, you will see the world-famous White Nights when the light day never ends.
Tourism to Siberia
Explore the natural magic of the Siberia region with our luxury package offer. The stark and ancient beauty of it will impress you – we promise. The Altai Mountains, the Baikal (the largest lake in the world!), taiga and volcanoes – these are just some of the things that Siberia has. Read more
Tours to Sochi
Russia's greatest resort city on the Black Sea shore awaits you! Enjoy the contrast between the hot sea and the cool mountain tops of the Caucasus. Whether you're here for sports events, fun at the beach, skiing, or many other things, you will find it in Sochi.
Exclusive and Extremal Package – Tour to Kamchatka
Travel as far east as Russia allows to witness the beautiful Kamchatka Peninsula. This is the home of many volcanoes that are truly breathtaking, such as Kronotsky and Opala.

Hunting tours
Come prove your worth against Russia's fauna: bears, boars, deer, moose, wolves, racoons, squirrels, beavers, geese, ducks, and many other species! When you buy one of these tours, we will give you a rundown on the Russian hunting rules.
---
Our prices for Russian tour packages start at AED 1300.
---
What's included in each holiday package to Russia:

Accommodation. Your stay in a hotel is included in the whole price, so you don't have to worry about where you are going to stay between sightseeing. One meal per day (breakfast) is also included.
Transfer. Getting you to your hotel from the airport and back is also our job. Forget about bargaining with taxi drivers – we will take care of your transportation needs.
Guide services. We know how hard it is to find a good guide, especially if your stay in the country is limited. So we have already done it for our clients and provide them with the best guides to take them on tours.
Visas. No need to get involved in the process of getting a visa specifically for a tour – we will do it for you.
Entrance fees. We make sure you will always get into the museum you want to visit without having to wait in lines, as your tickets will be obtained by us in a timely fashion.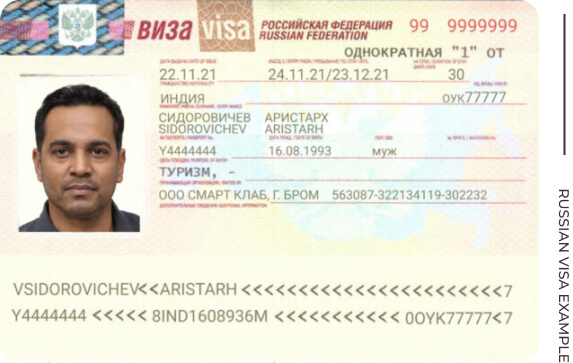 FAQ
Q:  WILL IT BE DIFFICULT FOR ME TO VISIT RUSSIA IF I DON'T SPEAK RUSSIAN?
A: Not at all. Our guide will accompany you on tours, and besides, many Russians – especially those in the service industry – speak English.
---
Q:  WHAT ARE SOME MUST-SEE SIGHTS IN RUSSIA?
A: There are too many to even number, but the most significant are the Kremlin, the Tretyakov Gallery (Moscow), the Hermitage Museum, the Winter Palace, and the bascule bridges (St. Petersburg), the Baikal (Siberia).
---
Q:  WHAT CAN I PAY FOR GOODS AND SERVICES IN RUSSIA WITH?
A: The local currency is the Russian ruble. You can use any of the currency exchanges in the city to exchange your money into rubles.
---
Q:  WHAT SHOULD I BRING WITH ME TO RUSSIA?
A: If you are going during winter time, a set of warm clothes for every person would be a good idea, as the Russian climate is much colder than that of the UAE.
---
Q:  ARE THERE SOME SPECIFIC TRADITIONS AND CUSTOMS IN RUSSIA I SHOULD BE AWARE OF?
A: While there are many, you will be absolutely fine as long as you simply follow the basics of etiquette and politeness.
---
Choose from our visa services